Let's get real.
It's getting harder and harder to live in New York City, and for many of us, it's impossible.
We all feel it when we pay our housing and utilities, or struggle to commute to work everyday, or when we are feeling squeezed by other societal and environmental pressures that are happening around us. Most especially, when we feel like we are not being heard.
People have historically come to New York City to "make it" here, so why does it feel so difficult? It doesn't need to be. We are currently living in a city that is driven by crisis, not bold ideas. It's time for us to work together, to take back our city and push it forward.
Look How Far We've Come
From Repealing the oppressive "no dancing" Cabaret Law, to requiring Green Roofs on all buildings, and securing historic investments for East New York, Brooklyn. A timeline of the most important bills we've passed and actions we've taken to push this city in the right direction.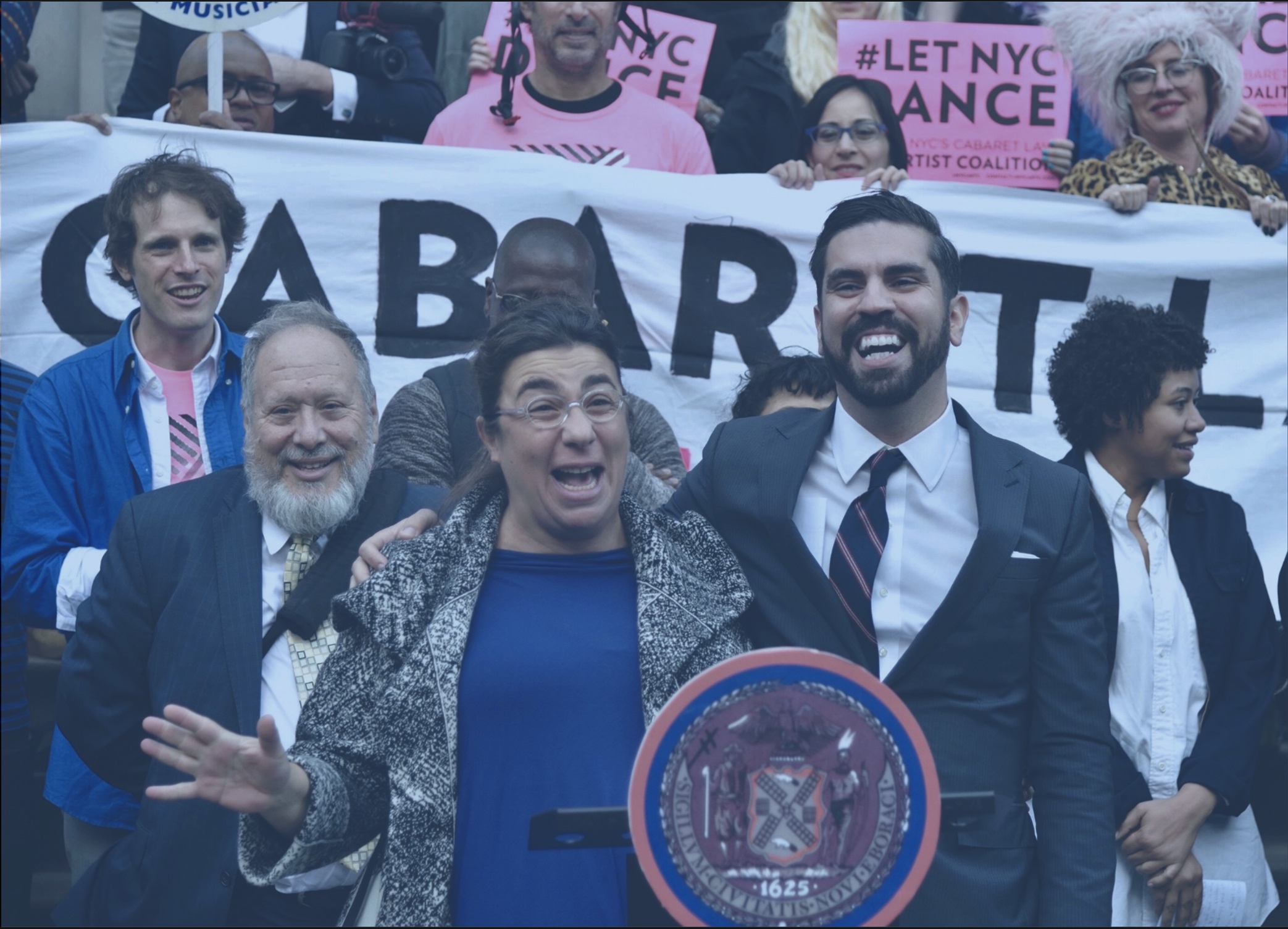 A Livable City For All.
Imagine living in a New York City with real affordable housing, brimming with a bustling arts and nightlife community, limitless great work opportunities, fresher eats and healthy citizens. Where you're breathing easy and feeling better thanks to community gardens, predominantly green-roofs and pollution-less public transportation. With a subway system that works, canceling out traffic congestion thanks to the many options available to get you around the city.
Both freelance and full-time workers would have the right to disconnect from their daily grind, making New York a place where you work to live, not live to work. Our favorite small businesses that have built the vibrancy and diversity this city has to offer would have the means and support to remain here. All the while, our elected officials would consistently do the right thing for the people, as opposed to striving to appeal to the financial interests of the wealthy.
I believe progressive action is currently thriving under these immense pressures that we're facing, giving us the perfect opportunity for new ideas that will lead us forward and make our city more livable. It's time we take that energy to reveal how our own city's public policies and officials have fallen behind, failing to adapt with the everyday needs of New Yorkers and its ever changing culture.
I am here to listen and deliver for you, but we can only do it together. Our future starts with you.